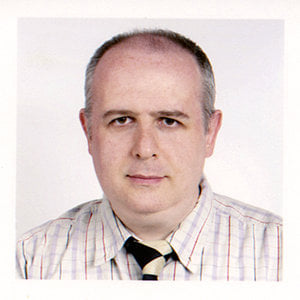 For job I am involved in Electronics, enthusiast in microwave and antennas for high frequencies, programming languages ​​C, C + +, Objective C, Pascal, Basic, Visual Basic, ST, PLC: Reliance Electric, Eurotherm Link, Siemens S7, SIMOTION SCOUT, Bosch Rexroth IndraWorks, Control-Logix 5000, Allen-Bradley, Electronic devices and circuits design, implementation CS, Apple Mac Pro....
The Photography is one of my favorite interest of this days and precision in fine art photography is my passion... To achieve the best results I use the instruments below: - Small Format Photography with "Canon" EOS 1V 24x36 almost ISO 16 Film / ADOX CMS 20 High resolution film - Medium Format Digital "Hasselblad" H5D-50c, High resolution with uncompromising dynamic range. - Large Format "Sinar" and "Wista 4x5" using High resolution Film still compete with digital !!
My photography in few words: The peace and beauty of simple things taken with the best possible quality.
Trekking and walking in the wild is another of my passions, in the last years I do this notable treks: Camino de Santiago 2005, the Camino de Santiago 2007, GR20 (Corsica)
I'm happy to share here my best high resolution high quality artworks, best regards, Domenico.